The Guide to Salesforce Freelance Consulting
Everything you need to know to manage your own clients, provide professional documentation and complete successful projects time and time again, creating long term clients and financial wealth!
Course Demo | Deep Dive
Checkout this video that deep dives into the course and explains the massive value this program provides.
Are you ready to become a Salesforce Freelancer/Independent Consultant?
Are you concerned that you're not prepared or don't have time to manage your own clients? Do you worry that you won't be able to successfully complete projects?
This course will give you a guided tour with downloadable templates to guide you through every step of this proven process. This step by step course will prepare you for the common concerns that face all freelancers and put you in a position to dominate Salesforce projects.
All of the prep work has been done for you, it's time to dive in and create lifestyle flexibility, generate wealth and finally get paid the rates you deserve!
By the end of this course you are going to feel 100% confident in your ability to demand a higher income, manage your own clients and create the lifestyle flexibility that comes with being a freelancer in a highly skilled profession. With the materials included in this course you will have the tools necessary to set yourself apart from the competition, impress clients and build your own future as an Independent Salesforce Professional!
Did you know the average Independent Salesforce Consultant makes over $100/hour? When you complete this course you will to!
In this Guide to Salesforce Freelancing we will cover:
~ How to mentally prepare for a transition into Salesforce Freelancing, Contracting or Independent Consulting.
~ How to Find Clients consistently.
~ How to document the terms of a project using a Statement of Work/Proposal.
~ How to present and agree on Payment Terms with the client.
~ How to create a formal Project Plan that will help to set expectations and keep you and your clients on track to meet deadlines.
~ How to gather business Requirements and build these into a Design document. Using a series of documents and questionnaires for your client.
~ Building Training Materials for End Users and Salesforce Administrators to ensure a successful project go live.
~ Lastly we will discuss the importance of up-selling a client into a secondary projects and the coveted Managed Services Agreement which leads to long term income and financial stability.
~ And More...
Endorsed by FocusOnForce owner
Martin Gessner!
"The Salesforce Freelancing Course guides you through the complete process of getting started as an independent consultant. It includes advice for each step along the way and what I found especially valuable are the downloadable templates that are included. Just the templates alone are worth the investment in this course, considering the time, effort and money you would save compared to creating or sourcing these yourself."
~ Martin Gessner, Owner of Focus on Force

Endorsed by TalentStacker as the Premiere learning platform for Salesforce Freelance Consultants!
Not sure you're ready for Freelance Consulting yet? Checkout my Salesforce Administrator Certification Starter Kit as well as my groundbreaking "$60,000 or More in 6 Months or Less Salesforce Career Development Program" which takes you through getting your first certification, guarantees you real world hand on experience as well as resume review and mock interview sessions!




Frequently Asked Questions
Note that with the Full Package you will receive access to a weekly live group coaching sessions!
Question 1: Over the next 2-3 Years will the market be saturated with Salesforce Professionals
Answer: It may become more saturated, however keep in mind Salesforce's business offerings and # of clients are expanding just as rapidly as professionals are coming into the market. Also know that without training such as the material outlined in this course those "professionals" will lack quality. You will therefore standout from the crowd. However, let's say that the market does saturate which drives income potential down... I made $225,000 in 2019 working 20 hour weeks, if I end up having to work full-time to make $225,000 I think we can agree that is still great income potential!
Question 2: I've been trying to find work on UpWork and Fiverr without much luck. What makes this any different?
Answer: Those types of workspaces are designed for companies to find cheap/quick work. Companies do not go to these sites to get quality professionals in the Salesforce space. Clients are looking for professionalism, business documentation and quality they are willing to spend top dollar for. This course will allow you to have the knowledge and documentation needed to have clients perceive you as a Professional Salesforce Consultant, which means you can then compete with consulting firms instead of sitting at the bottom of the barrel.
Question 3: Do I need to start a company like an LLC and if so how do I name it?
Answer: I always recommend starting an LLC and this is mentioned briefly in the course. This helps to protect you from any legal disputes with the client without putting your personal assets at risk. I alway recommend naming your company something professional. Some Freelancers think they should just name it something like "Bradley Rice Consulting", but that creates the wrong perception. Clients want to hire a professional, therefore name your company something like "Streamline Consulting".
Question 4: How do I introduce myself to potential clients?
Answer: I always recommend introducing yourself in a way that allows you to be seen as a consultancy. For instance don't introduce yourself as "Hi, I'm Bradley Rice and I'm hoping you have some Salesforce work I could help out with!" You want to be a professional, so something like this is much better "Hi, I'm Bradley Rice a Senior Salesforce Consultant with Streamline Consulting, I would appreciate the opportunity to talk with you about how we can streamline your use of Salesforce!".
Question 5: Is this course everything I need or will you try to upsell me to get what I need in the course?
Answer: Everything you need is in the course, you will not be sold anything or marketed to within the course. This course is all inclusive!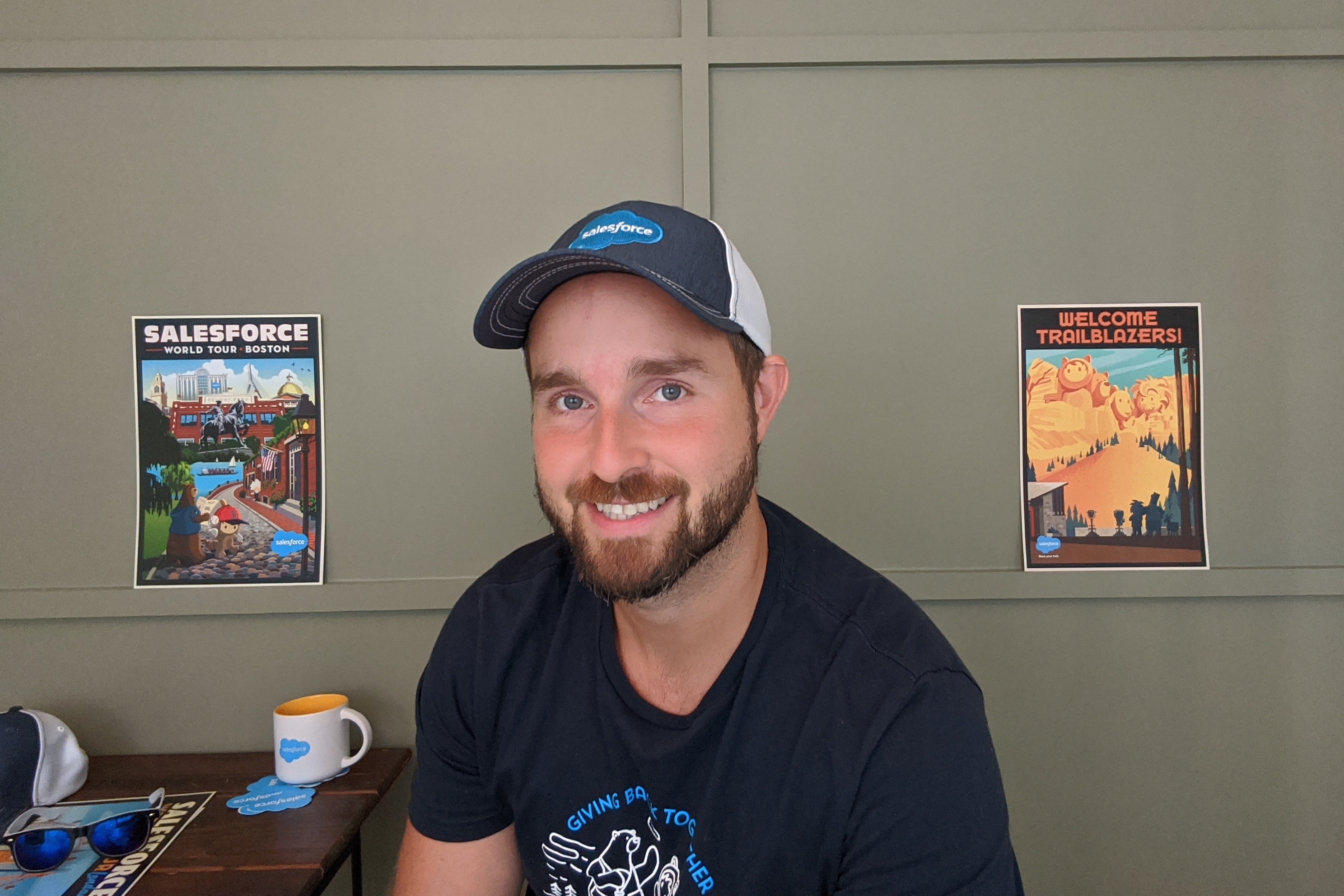 Hi, I'm Bradley Rice
I am known as the highest paid Salesforce Freelance Administrator in the world! Owner of Honest IT, LLC and the Creator of the BradForce YouTube Channel and Training Content.
I have been a Salesforce Consultant for over 10 years and have owned my own Salesforce Consulting Business for 5 years. I have learned the ins and outs of the Salesforce Consulting world, I know what needs to be done to run this type of business and dominate projects to exceed the expectations of clients. Most importantly I know what to avoid and how to mitigate issues that can lead to failed projects and major problems for your company.
I first started my company when my wife and I decided to have a child. I knew that I no longer wanted to work from 8am to 5pm and do all of the work while my employer made all of the money. I wanted to own my career, dictate my own schedule, decide on my own hours and be in control of my future. The first year of owning my business was not easy, I made a lot of mistakes but I got better and better. I now work an average of 15-20 hours/week and made $225,000 in 2019 alone! You cannot make that kind of money without owning your own business. I work 100% fully remote, I mainly work from my home but many times I'm working from the beach, the mountains or from the homes of friends and family. Freelancing has allowed me to make more money and spend more time doing what I love.
I have created this course to teach you everything you need to know to allow you to create autonomy in your life, make more money and spend time doing the thing you enjoy, not just paying the bills. This will require focus and dedication, but I can promise you that if you follow the instructions outlined in this course you will be a successful Salesforce Freelancer and Business Owner.